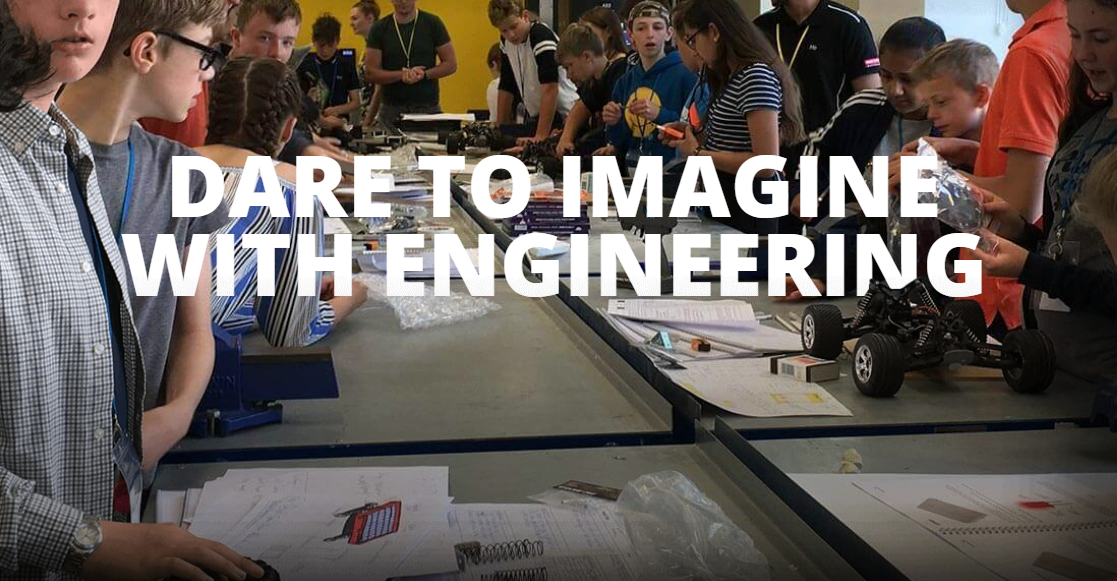 07 February 2022
HELPING YOUNG PEOPLE BECOME FUTURE ENGINEERS. For 50 years The Smallpeice Trust has been giving young people everything they need to fuel their passion for engineering. It all started with our founder, Dr Cosby Smallpeice, a brilliant engineer that invented the Smallpeice Lathe. Can you help a young engineer?
A note from Dare to Imagine:
We have STEM engagement opportunities to develop the UK Engineering talent pipeline starting at just £250 including:
- STEM in school's activities
- Headline Sponsorship opportunities for our Virtual and Residential Engineering Core courses
- A 2-year sponsorship of talented 16-year-old students through the Arkwright Engineering Scholarships programme.
Perhaps you could stand alongside some of our current supporters who include RAF, Royal Navy, Virgin Atlantic, McLaren racing, National Grid, NCSC and many more?
Imagine inspiring young people to acquire life, leadership, and technical skills whilst increasing the opportunities available to all, whatever their background, to become the next generation of engineers in the UK.
For over 50 years The Smallpeice Trust have been providing educational enrichment in Science, Technology, Engineering and Mathematics (STEM). Leading the STEM sector, engaging young people from 8-18 years old through practical hands-on activity days in schools, residential courses at universities, our gifted and talented scholarship programme, online courses, industry mentoring and so much more.
Join us and be part of the success story, providing your own inspirations and support, taking up these opportunities is easy, simply email jonnie.bowmer@smallpeicetrust.org.uk and we can set up a call.
Visit our website: www.smallpeicetrust.org.uk
Hear from a students: https://www.youtube.com/watch?v=BVmolWm5P-E&feature=youtu.be
Boldness, Excellence, Safety, Togetherness

Written by: RW
Copyright: Dare to imagine