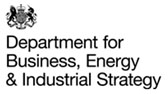 17 June 2020
Apologies for the impracticably short timescales, but I have just received a request from BEOS to comment today or by the latest tomorrow 18th June at 10am on the proposed legislative change to remove the legal requirements for physical signatures on Bills of Exchange and Promissory Notes. Government wants to achieve this through Parliament using Secondary legislation and the Electronic Communications Act 2000.
Apparently this reform will enable businesses of all sizes and sectors to reduce the cost of unnecessary red tape, operate more efficiently and allow the system to be digitalised.
We have been asked our views on whether Members are in favour of removing all the remaining obstacles to the digitisation of documentation relating to trade transactions or rather wish to continue to require physical signatures.
If you have any examples in brief, where the need to obtain hard copies of these documents especially during lockdown has presented difficulties this would be helpful, but I appreciate that the timescale may not facilitate this.
If you DO NOT support this proposal then please email me asap to explain why - others I will assume that I don't need to object to the proposal.
Comments needed by 10am Thursday 18th June at the latest and you can email me at secretary@basa.uk.com or send directly to
Ola Olumewo
Senior Policy Advisor.
Trade & Investment Negotiations Directorate (EU Funding)
Tel: 020 7215 1741
olajumoke.olumewo@beis.gov.uk

Written by: Lorna Williams