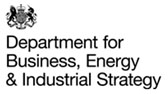 24 March 2020
Please find below some links with advice from the National Cyber Security Centre, including some that specifically addressed Covid-19 themed phishing emails.
General home working advice for organisations and individuals: https://www.ncsc.gov.uk/guidance/home-working
On how to spot phishing emails: https://www.ncsc.gov.uk/guidance/suspicious-email-actions
Here's some tips on spotting phishing emails:
Many phishing emails have poor grammar, punctuation and spelling.
Is the design and overall quality what you'd expect from the organisation the email is supposed to come from?
Is it addressed to you by name, or does it refer to 'valued customer', or 'friend', or 'colleague'? This can be a sign that the sender does not actually know you, and that it is part of a phishing scam.
Does the email contain a veiled threat that asks you to act urgently? Be suspicious of words like 'send these details within 24 hours' or 'you have been a victim of crime, click here immediately'.
Look at the sender's name. Does it sound legitimate, or is it trying to mimic someone you know?
If it sounds too good to be true, it probably is. It's most unlikely that someone will want to give you money, or give you access to a secret part of the Internet.
Your bank, or any other official source, should never ask you to supply personal information from an email.
Try to check any claims made in the email through some other channel. For example, by calling your bank to see if they actually sent you an email or doing a quick Google search on some of the wording used in the email.

Written by: David Paillassa
Copyright: BEIS