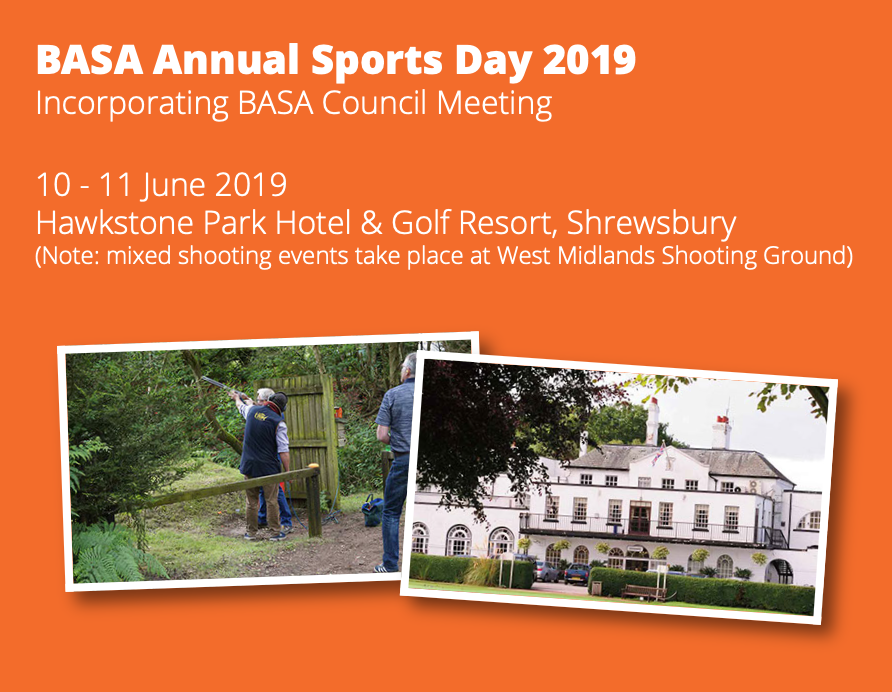 11 April 2019
BASA members can now book their place on this years Sports day - a day of Shooting or Golf (or a mix of both), followed by a great networking celebration and presentation of the sporting prizes to the winning participants. Don't miss out - book today!
Thanks to sponsors IMCD (Golf), Newport Industries (Shooting) and Omya (Croquet), we will once again be awarding winners of our varied sporting events their prizes during the presentation dinner to be held at Hawkstone Park Country Hotel
Click on the weblink on the left to access the booking website.

Written by: Lorna Williams