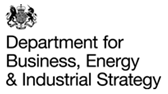 05 July 2018
An HSE notice was issued today (5 July) with regards to developments in the EU withdrawal negotiations for businesses affected by chemicals regulatory processes.
Working closely with the Department for Environment, Food and Rural Affairs and the Environment Agency, HSE has an important role to play in the UK's chemicals regulatory process. The UK is strongly committed to the effective and safe management of chemicals. That will not change when we leave the EU.
Please see download link for the full text.

Written by: Lorna Williams