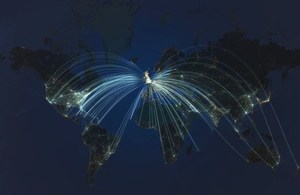 09 May 2023
On Thursday 4th May 2023 the Prime Minister and Secretary of State for Business and Trade have announced that the UK-Australia and UK-New Zealand free trade agreements will come into force from midnight on 31 May 2023.
The Prime Minister will also meet with the Australian and New Zealand Prime Ministers on 5th May for talks in Downing Street.
Please see the press release linked here, which outlines the increase in bilateral trade and economic benefits that the deals are expected to generate.
You can access the links to new guidance covering the free trade agreements with Australia here and with New Zealand here

Written by: RW
Copyright: Department for Business & Trade