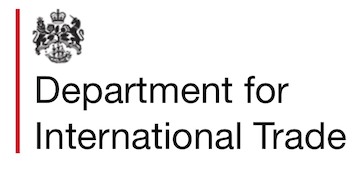 16 May 2022
The Department for International Trade is seeking views from businesses to help shape a potential UK-Switzerland trade deal.
Please can we ask BASA Members to contact DIT and let them know:
What you think about our current trading arrangements with Switzerland.
Where we could make changes or improvements.
Where you are facing challenges or constraints when attempting to trade or invest in Switzerland.
More information can be found here - https://www.gov.uk/government/consultations/trade-with-switzerland-call-for-input
All responses should be submitted via the online consultation platform.
This consultation closes at 11:45pm on 22 June 2022
Martin Olds | Manager for Trade, Chemicals Team
Healthcare, Life Sciences and Chemicals Directorate
Department for International Trade | Old Admiralty Building, London, SW1A 2BL | Home Based
Mobile: 07391864806 | Email: martin.olds@trade.gov.uk
gov.uk/dit | GREAT.gov.uk | DIT Twitter | DIT LinkedIn | Business is GREAT Facebook

Written by: DIT
Copyright: DIT