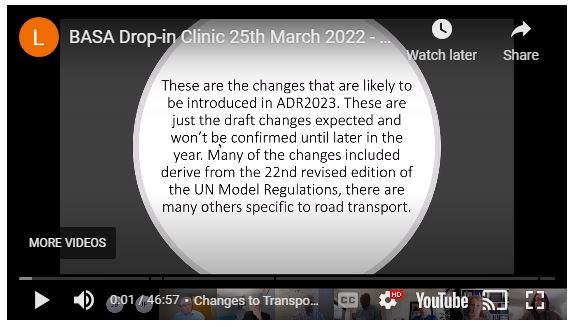 27 March 2022
Friday 25th March drop-in session is now available to watch if you could not make the live meeting. The topics covered include: An update from BASA Consultant Caroline Raine on the changes to Transport Regulations ADR2023, Substance watchlist reminder, GB PC Notifications latest status, UKREACH latest status.
Please log in to view the video recordings from the drop-in session here: https://basa.uk.com/WorkingGroups/ArticleDetails?articleId=1665 (under Working/Project Groups > BASA Drop in Clinic)
The next session will be on Friday 1st April, 10 am for a 'UKCA Marking Update' but as always we will answer any questions you have.
Join us here: Microsoft Teams meeting (this is a recurring link for every session)
Join on your computer or mobile app

Written by: RW