31 March 2021
A new mobile app, designed to help organisations understand the law, their health and safety rights, and their responsibilities.
The app contains three main sections:
The Health and Safety Toolbox (HSG268) – Covers the most common workplace hazards. It shows how most small to medium-sized businesses can put measures in place to control the risks.
A guide to managing risk – This section provides a simple step-by-step guide and practical advice on how to manage risk within an organisation
Work-related stress – Includes a condensed version of HSE's stress management standards approach. Designed for smaller organisations, it comprises a step by step guide to manage work-related stress
The HSE app can be downloaded for £2.99 from the Apple iOS store and the Google Play Store.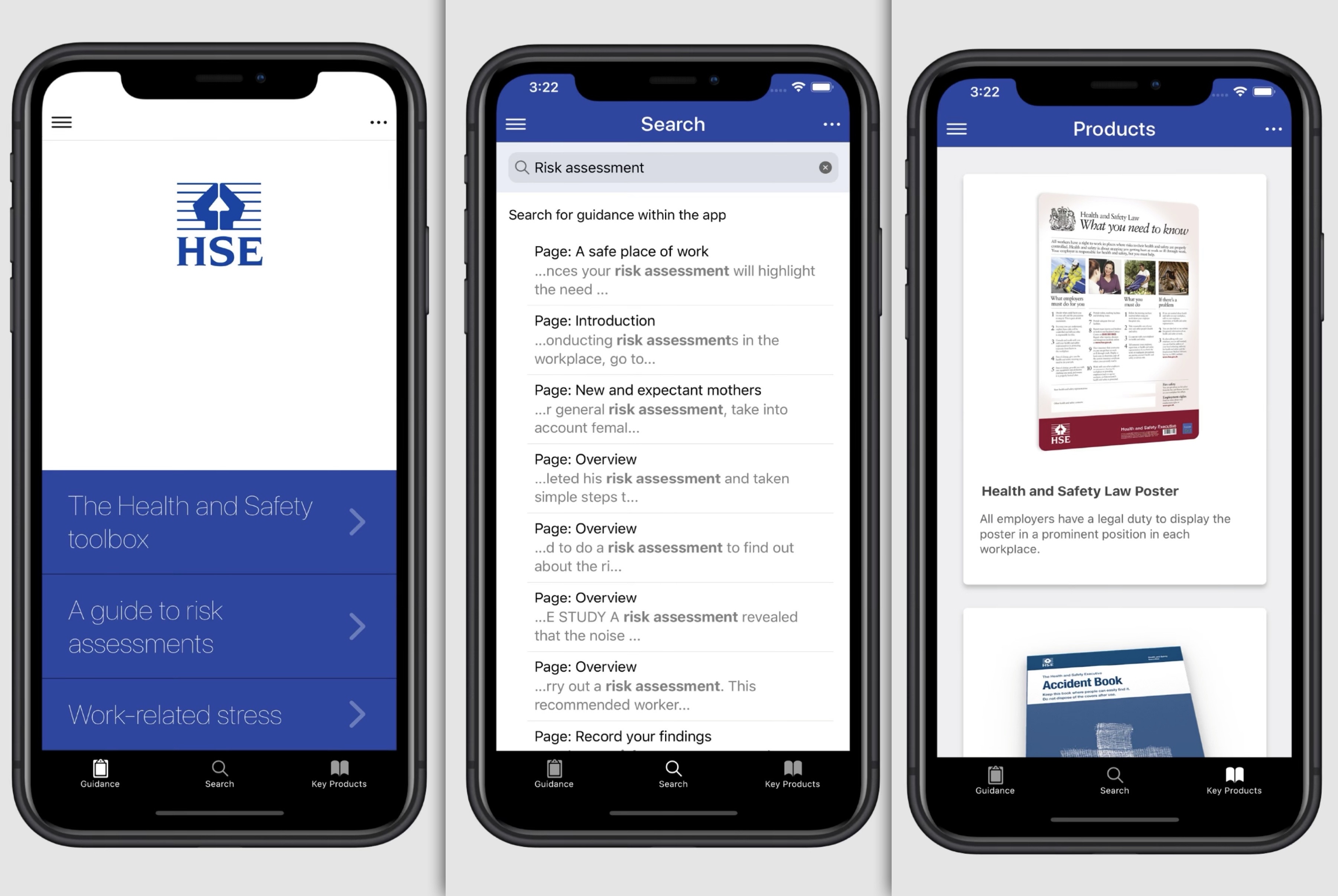 Written by: Lorna Williams
Copyright: HSE