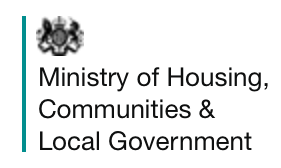 19 January 2021
New national construction products regulator set up to ensure homes are built from safe materials.
The regulator for construction products will have the power to remove any product from the market that presents a significant safety risk and prosecute any companies who flout the rules on product safety.
This marks the next major chapter in the government's fundamental overhaul of regulatory systems. The progress on regulatory reform includes the publication of an ambitious draft Building Safety Bill, representing the biggest improvements to regulations in 40 years, and a new Building Safety Regulator that is already up and running in shadow form.
The regulator will operate within the Office for Product Safety and Standards (OPSS) which will be expanded and given up to £10 million in funding to establish the new function. It will work with the Building Safety Regulator and Trading Standards to encourage and enforce compliance.
The government has also commissioned an independent review to examine weaknesses in previous testing regimes for construction products, and to recommend how abuse of the testing system can be prevented.
It will be led by a panel of experts with regulatory, technical and construction industry experience and will report later this year with recommendations.
The announcement follows recommendations in the Dame Judith Hackitt Review

that industry and government must ensure that construction products are properly tested, certified, labelled and marketed

Written by: Lorna Williams