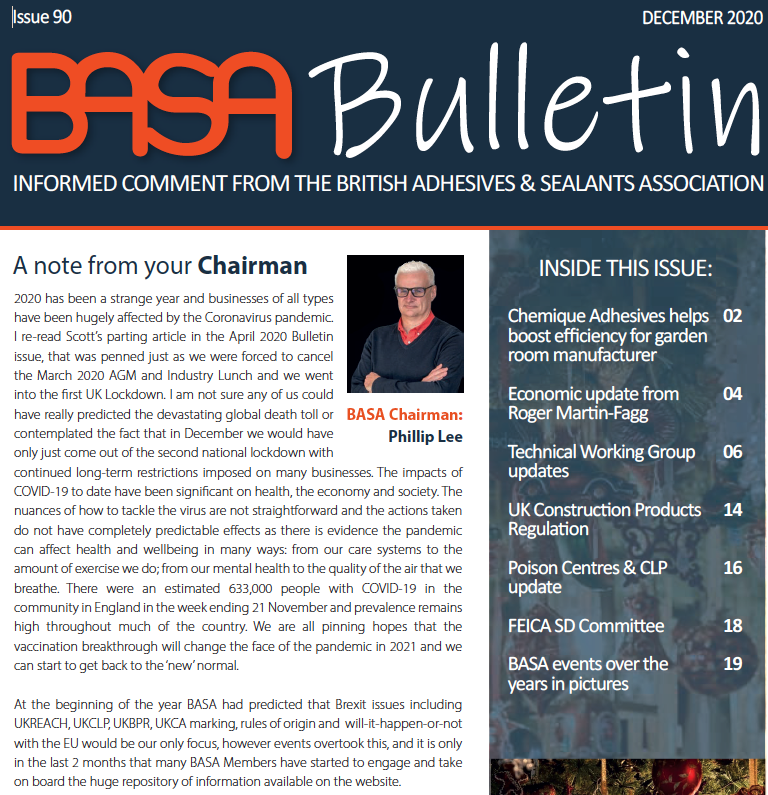 13 January 2021
We are preparing to issue an online bulletin at the end of January and would remind all Member companies that we encourage submission of any series or news.
Raw material suppliers appointed any new distributors? Distributors want to tell us about any new principals or new raw materials available in the UK? Other suppliers with interesting stories to pass on? Manufacturers with appointments, product updates, awards or other snippets of information you would like top pass on?
Please send them in for inclusion in the online bulletin before 5pm Tuesday 26th January.
Printed copies on the December BASA Bulletin have been sent to you all but you can download and read the digital copy here

Written by: Lorna Williams