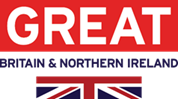 15 December 2020
The session will focus on changes that businesses need to be aware of when trading with EU and non-EU countries from 1 January 2021, including the UK's Global Tariff on imports, Free Trade Agreements, Generalised Scheme of Preferences, Trade Remedies and the Government Procurement Agreement. This webinar will also signpost attendees to sources of guidance and information.
The final 2020 webinar on preparing businesses for the end of the Brexit transition period will take this place this Thursday 17 December, at 10.30am. This is our last webinar before the end of the transition period. If you think it would be relevant to your members firms, I'd be grateful if you'd share the link with them. Our social post on the webinar is available here, if you would like to share; we also have an asset you can share directly on your own social media channels to help promote the webinar. Please see attached to this email.
Simon Dadd, Team Leader, Business Readiness Unit, Border & Protocol Delivery Group (BPDG). Simon will speak about the movement of goods across the border.
For those who can't make that day/time, there is a recording on YouTube of a previous session that your members can watch at their convenience.
Podcast: Business and the Future of Immigration in 2021
To help employers prepare for the points-based immigration system, the Home Office has created a podcast episode in partnership with Intelligence Squared. The discussion covers what you need to know if you are thinking of hiring anyone from outside the UK from 1 January 2021.
Listen now to Business and the Future of Immigration in 2021. Also available on Spotify and Apple.

Written by: Tom Clark
Copyright: DIT