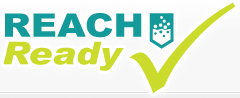 13 January 2021
Following the success of our first two sessions, REACHReady is delighted to be re-running this half day seminar in conjunction with Dr Knoell
With some uncertainties remaining in the UK's future relationship with the EU, it is vital that companies start to make preparations to make sure that they can maintain access to both UK and EU markets beyond the end of the transition period. Whether you are a manufacture or importer already holding a REACH registration, or a downstream user relying on your supplier's REACH registration, you may have new compliance obligations to consider.
This half day online workshop is designed to take you through the process of planning and to support companies on how to meet their compliance obligations.
Discounted rates apply for REACHReady Gold subscribers and CIA members; book before 13 December 2020 for the early booking rate: £140 (+ vat) REACHReady/CIA members; £175 (+ vat) non members; thereafter £155/£195 (+ vat) respectively.
Our first two sessions sold out and we we anticipate this additional workshop to prove just as popular. It is recommended to book early to avoid disappointment.
View a copy of the event Programme

Delivered in conjunction with REACHReady Approved Service Provider Dr Knoell Consult Ltd.
Register