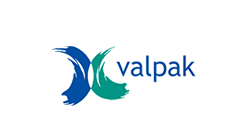 28 October 2020
This is the third in a series of FREE webinars for BASA Members on Packaging Regulations and this webinar will focus on International Regulatory Legislation.
Wednesday 28th October 2020 11:30 am (UK)
Read Valpak's blog which provides further information detailing the plastic packaging tax here.
There is also a guide to hazardous waste, the packaging waste regulations and how to manage hazardous waste available on the Environment and sustainability working group pages.
Valpak Introduction
Compliance
Valpak were formed in 1997 as a compliance scheme to help businesses meet requirements under the Packaging Waste Regulations. Since then we have expanded and now also help businesses to comply with the WEEE Regulations and Waste Batteries Regulations.
Beyond Compliance
Valpak developed the UK's largest products weights database, which means we can provide data services and portals to help businesses meet requirements of various pieces of legislation and the UK Plastics Pact. We also help businesses to meet environmental obligations overseas.
Sustainability Consultancy
Our team of sustainability consultants are experts in the fields of packaging, waste recycling, energy and carbon, which enables us to offer a number of services to help businesses to meet sustainability objectives.
Finally, please find the link for the International Compliance Webinar- due to take place on 28th October:
https://valpakevents.webex.com/valpakevents/onstage/g.php?MTID=e684d380015c9676d9bcd4f4f27c6f574