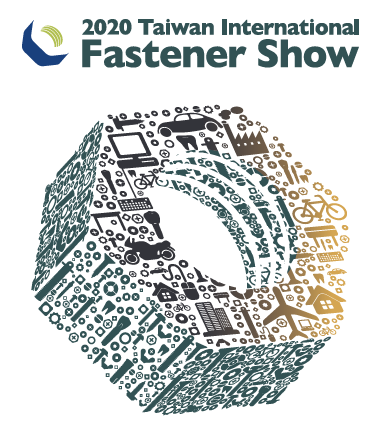 14 October 2020 - 16 October 2020
"Taiwan International Fastener Show" is organized by Bureau of Foreign Trade, MOEA and implemented by Taiwan External Trade Development Council (TAITRA) and Taiwan Industrial Fastener Institute (TIFI). The show was scheduled to be held on April 21-23, 2020 at the Kaohsiung Exhibition Center, Taiwan. This year's show scale is even better than previous edition, with a total of 433 exhibitors and nearly 1,200 booths, an increase of 3.8% and 7.2% respectively from the previous edition. The Show will include many highlights such as international industry forums, conferences and procurement meetings.
However, the outbreak of the novel coronavirus (2019-nCoV) has severely impacted international health security, international transportation and economic activities. Considering the benefits, health and safety of all the exhibitors and buyers, TAITRA and TIFI have reached a consensus. That is, the sixth edition of "Taiwan International Fastener Show" will be postponed to October 14-16 this year. The organizer will provide exhibitors and visitors with better exhibition quality and exhibiting experience.
With its 63 overseas branch offices, TAITRA will make efforts to invite international buyers to visit the trade show and ensure the safety of participants in the exhibition venue. More than 20,000 domestic and foreign buyers are expected to attend the show. The organizer looks forward to providing an even bigger, better and more successful Taiwan Fastener Show in the near future.
More information about the 2020 Fastener Taiwan:
Official website: www.fastenertaiwan.com.tw.
Facebook: www.facebook.com/FastenerTaiwan.