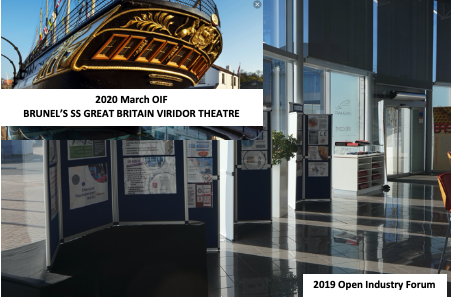 25 March 2020
This years first Open Industry Forum will be held immediately before the 37th Annual General Meeting and the venue is the SS Great Britain. Members are then encouraged to book for the Industry Lunch immediately following the AGM. All guests can then enjoy an informative tour of Bristol's No1 Attraction, Brunel's SS Great Britain and learn about the ship that changed the world.
The event will be held at the Viridor theatre and Speakers are just being confirmed but we have the excellent Simon Hart from RSM who has presented at two previous Open Forum meetings, including last years event at the LandRover Jaguar visitors centre and is a favourite with BASA members. We also have Martin Leeming from Trakrap UK who gave an interesting talk at November's OIF and is coming back to talk the benefits of automation. We also hope to have a BEIS speaker as well as some industry speakers on environmental issues and electric vehicles. It is a packed programme and members are encourage to attend and also to support the Association by attending the AGM and also buying a ticket for the Industry lunch which follows.
The booking website is now open. Go to www.basaevents.co.uk for full details or click on the booking link to book your place.
Register