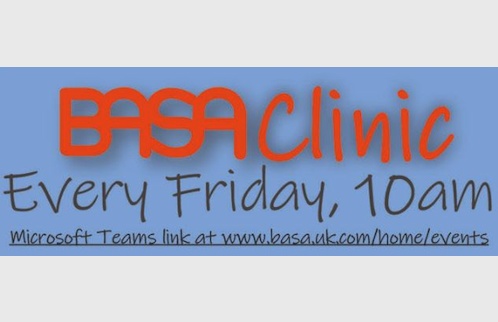 30 September 2022
This weeks 30 minute Members open invitation drop-in clinic is going to look at the UKREACH NRES (New Registration for Existing Substances) process and give some tuition on where you need to do this and how the process could be avoided if you have previously imported the substance. This is important for all distributors, downstream users importing substances and mixtures (which contain new substances and UK based importers).
Have you imported a new substance for the first time since 1st Jan 2021?
If so, unfortunately you are not covered by your Downstream User Import Notifications (DUIN) and must complete a NRES New Registration of an Existing Substance (NRES).
Join us on the 30th September when we will run through what an NRES is, and what you need to do. We will also talk about possible exemptions from this process.
The BASA Secretariat including the BASA consultants hold a 30-minute clinic every Friday at 10:00 to present important regulatory and business information and guidance and to give BASA members an opportunity to ask questions. We may be unable to answer the questions live - but all questions will be resolved after consultation with the relevant government contacts.
________________________________________________________________________________
Microsoft Teams meeting
Join on your computer or mobile app
Click here to join the meeting
________________________________________________________________________________