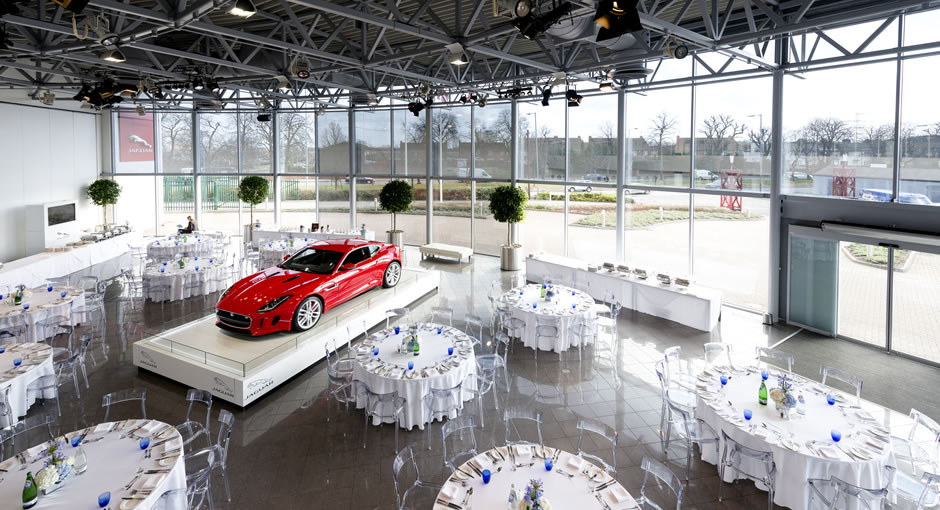 28 March 2019
BASA's Industry Lunch, sponsored by Francis Flower, will be held at Jaguar Landrover Castle Bromwich. We will be having an Open Industry Forum immediately before the AGM and Industry Lunch and all members booking for the Industry Lunch will be invited to take the factory tour after lunch.
Members are now able to book their tickets on the Mint Events managed website.
Click Here to read full details or click on the orange 'Register' button below to book you tickets.
Sponsorship Opportunities
We are looking for additional BASA members who would like to lend their name to the event in the form of sponsorship, to support the work of the Association. We have opportunities for member companies to contribute a modest sponsorship to help promote the work of the Association and allow us to support members throughout 2019. Sponsorship includes two tickets to the Industry Lunch and sponsors will be invited to submit a free advert in the BASA bulletin that will be available on the day and subsequently distributed to all members. Sponsors may provide pop up posters or content for the breakout poster sessions during the event and are also invited to submit articles for the newsletters and updates during 2019.
How to become a sponsor
Sponsorship can be purchased during the online booking process. Click the 'Book your place / Online Booking' on the BASA Events website and follow the on screen instructions.
Cost of Sponsorship
Sponsorship is £1,000.00 + VAT.
Includes:
2 Tickets to the Industry Lunch.
Logo featured on the event website and event literature.
Advert in the BASA Bulletin.
Space to provide pop up banners and/or content for the breakout poster session during the event.
Submission of articles to the BASA newsletter during 2019.
Register